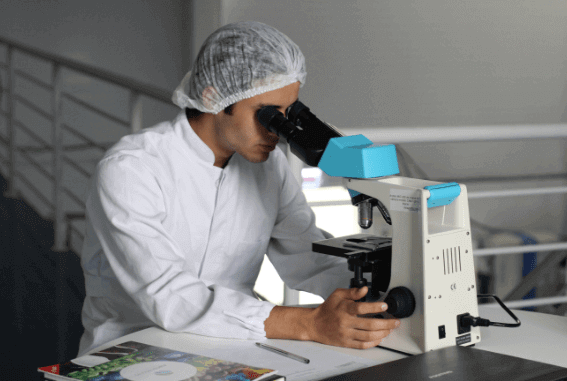 We need to make more noise about biotech entrepreneurs.
To give you a picture of how little understood the sector is – from an entrepreneurial perspective – I'd like to point out one of my favourite entrepreneurs to emerge from the Limerick region: Prof Mark Davies. Davies, an academic from the UK who came to University of Limerick (UL) 27 years ago to lecture, along with fellow mechanical engineer and research colleague Dr Tara Dalton, founded Stokes Bio in 2006 to provide genetic analysis systems for the agri-food industry.
The technology, built around newly invented microfluidic systems to enable rapid genetic analysis, quickly attracted venture capital funding. Stokes Bio was sold in 2010 to a US company called Life Technologies, which was then acquired by Thermo Fisher for $13.6bn in 2015.
GenCell, a spin-out of Stokes Bio – which enabled the processing of DNA data at unprecedented speeds – led by one of Davies' former students, Dr Kieran Curran, was sold to Becton Dickinson in 2015 for $150m.
Having major successes such as the sale of Stokes Bio and GenCell is just as big as any successful sale of a software company in Dublin, for example, but no one seems to be talking up the Limerick region's potential.
Davies is back at work on his next venture, Hooke Bio, which has built a machine to enable the fast analysis of pharmacological compounds, including their correlation to known disease profiles. Davies believes Hooke Bio has the potential to eclipse both Stokes Bio and GenCell in terms of market size.
People such as Davies, Dalton and Curran are just the tip of the iceberg.
In Cork, biotech company Metabolomic Diagnostics, which provides predictive screening for complications of pregnancy, raised €1.6m in a funding round last year to develop a product that could save the lives of thousands of women and their babies through personalised medical interventions.
In June, Institute of Carlow-based MicroGen Biotech won the Thrive Sustainability award at the Forbes AgTech Summit in California, completing a hat-trick of Irish wins in this arena, with Nora Khaldi's Nuritas winning at Thrive in 2015, and Gary Wickham's MagGrow recognised in 2016. Headed by Xuemei Germaine, MicroGen Biotech applies constructed, functional, microbiome technology to increase crop yield and health, while protecting food safety by remediating pollutants and improving soil fertility. The start-up has developed a fast and efficient technology that allows identification of functional microbes in four months – a process that can typically take years.
In July, 15 biotech and life sciences start-ups in Cork under SOSV accelerator RebelBio, representing the bleeding edge of science and entrepreneurship, presented their breakthroughs at a RebelBio Demo Day in London.
And yet, the opportunities that biotech as an industry within the overall biopharma and life sciences realm can afford a whole new generation of entrepreneurs is not fully understood. Tech entrepreneurship is not all about apps, you know.
It is certainly understood by a large cohort of the secondary-school students who make their way to the BT Young Scientist and Technology Exhibition (BTYSTE) every year and who continue to wow with their focus on biology.
Last week, we featured an interview with the head of the BTYSTE, Mari Cahalane, who pointed out that many of the jobs of the future that young attendees will work in have not yet been invented. A BT study of STEM students at UL revealed that 70pc of them are hoping to stay and work in the wider Limerick region.
But what if we considered that their future is to not only stay and work, but to create and lead companies? That's ambition. That's vision.
I guarantee you, if you replicated that study at academic institutions in Cork, Waterford, Galway, Mayo, Sligo or elsewhere in Ireland's regions, a similar statistic would be arrived at.
Biotech – moreover, Ireland's biotech ambition – holds the magic formula for a prosperous entrepreneurial future in all corners of the land. It is time to plant those seeds.
Disclosure: SOSV is an investor in Silicon Republic
Credit to: https://www.siliconrepublic.com/start-ups/biotech-ambition-ireland-entrepreneurship